Decorate Tweet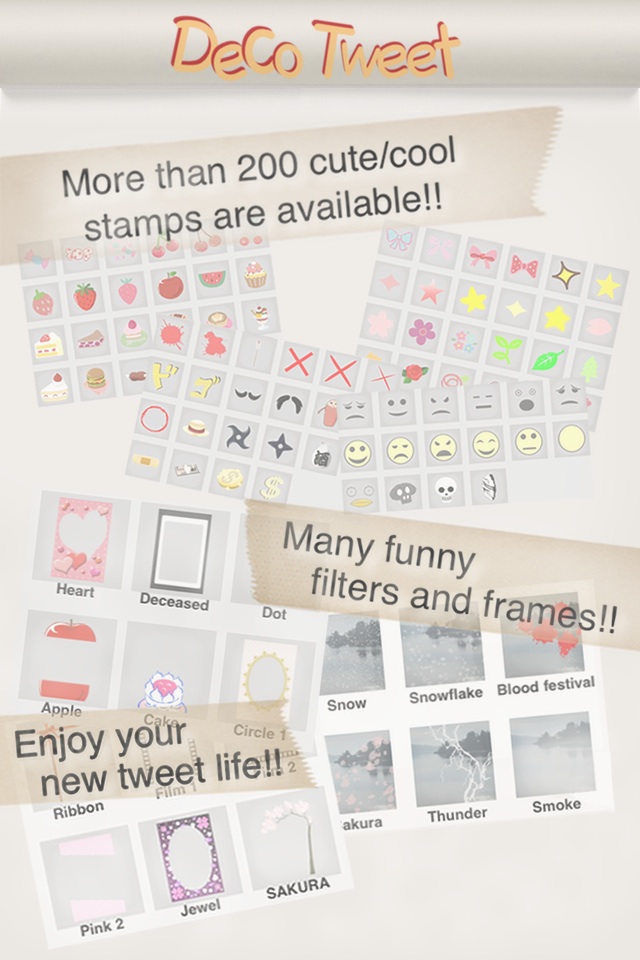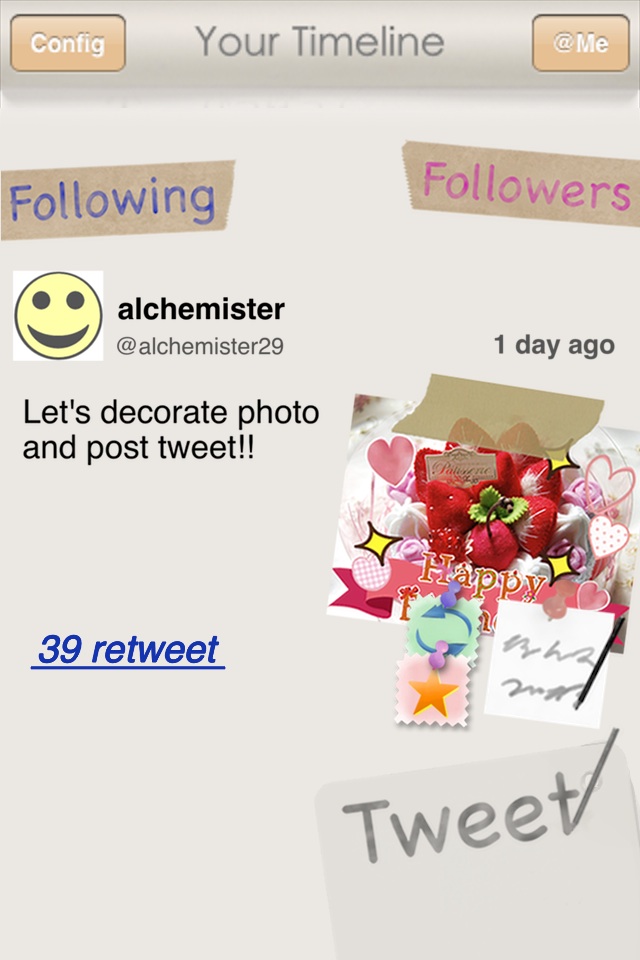 "Twitter + Photo Editor!"
"Decorate Tweet" is a new style twitter client that contains rich/cute/cool photo editor.
This app will definitely makes your tweet life more exciting!


High-Quality Twitter app

Tweet, Reply, Retweet, Reading timeline,
follow/unfollow….etc,of course all basic twitter functions are included.
You'll be satisfied with this app as the best user-friendly Twitter client.



"Decorate your Photo and tweet!!"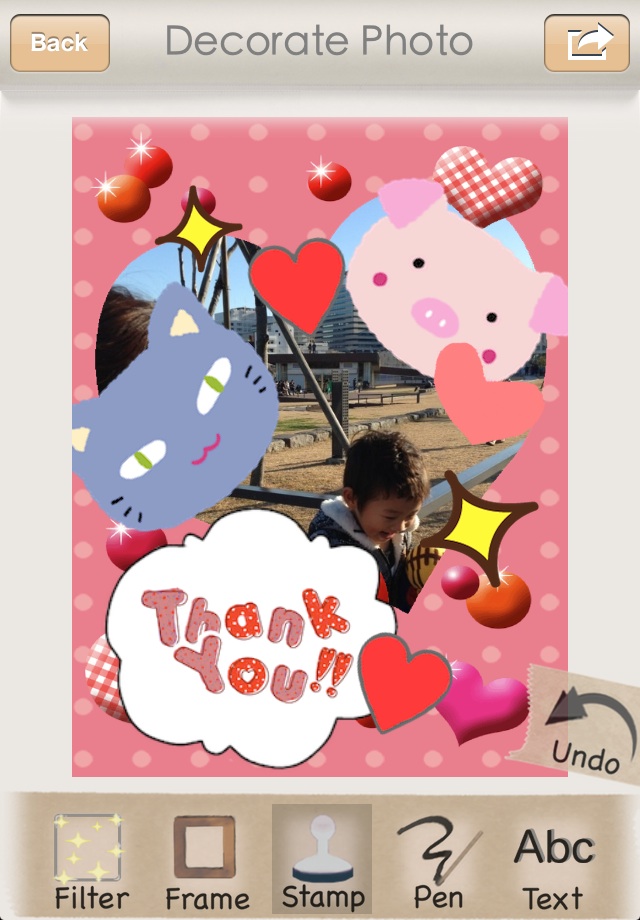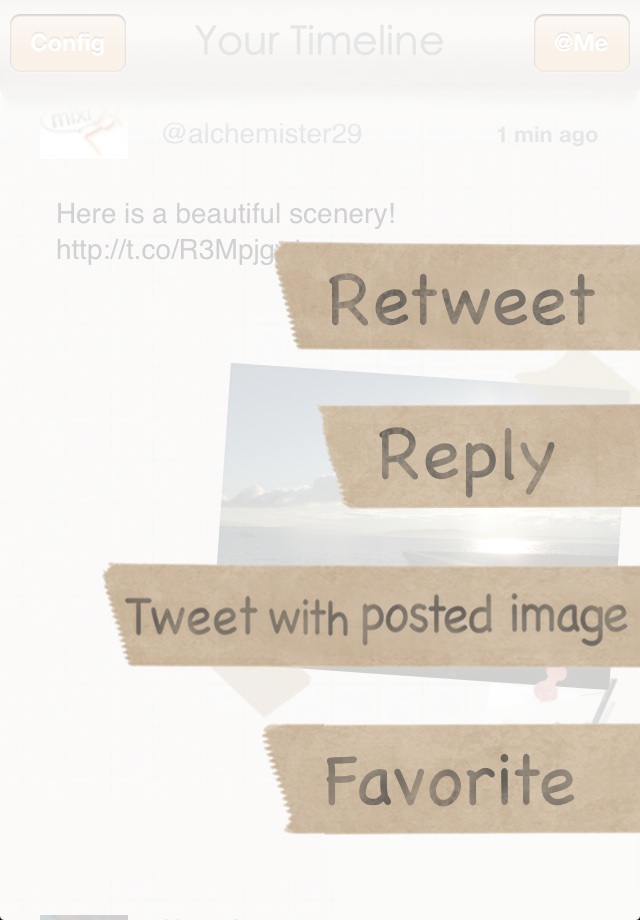 You can decorate your photo and tweet it.
More than 250 "Stamps", "Frames","Filters" are available!
Of course "Pen","Text" are available too.